DESCRIPTION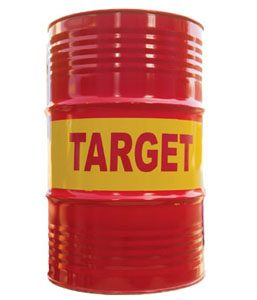 TARI SUGAR MILL COMPOUNDS are Asphaltic blends of select base stocks with extreme pressure additives. These oils provide excellent load carrying properties under boundary lubrication and are made in three viscosities to suit specific requirements.
APPLICATIONS
Tari Sugar Mills compounds are specially developed lubricants for mill house pinion bearings of sugar mills where total loss system lubricants is used in which high viscosity lubricants are able to sustain high load conditions.
BENEFITS
Excellent extreme pressure properties suitable for high load carrying requirements.
Sturdy film forming capabilities, yielding films that do not rupture under shock load conditions.
Safe for yellow / white metal bearings as these are low acidity oils.
Offer excellent shear stability and hydrodynamic film forming capabilities.
PERFORMANCE FEATURES
ISO VG                       3200
ISO VG                       3800
ISO VG                       4200
TYPICAL KEY PROPERTIES
TARI SUGAR MILL COMPOUNDS
3200
3800
4200
Kinematic Viscosity
@100ºC, cSt ASTM D445
93
110
155
Flash Point (COC), ºC
ASTM D92
220
230
240
Color
Black
Black
Black