DESCRIPTION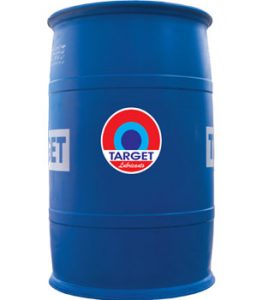 Target TARI NEATCUT oil is blended from light-bodied base oils with additives such as active sulphur which imparts high degree of finish to pieces being worked on.
APPLICATIONS
TARI NEATCUT, thanks to its sulphur content, provides excellent cutting in hobbing, planing, shaping and shaving of gears.
This can also be used in multi spindle automatic and combination turret lathes.
BENEFITS
Target TARI NEATCUT oil extends tool life and provides excellent surface finish.
This oil does not give out vapors and thus provides a cleaner working environ
PERFORMANCE STANDARDS
ISO VG                                   22
TYPICAL KEY PROPERTIES
TARI NEATCUT
22
Kinematic Viscosity

@40ºC, cSt ASTM D445

22.0
Viscosity Index

ASTM D2270

85
Flash Point (COC), ºC

ASTM D92

175
Pour Point, ºC

ASTM D97

-6