DESCRIPTION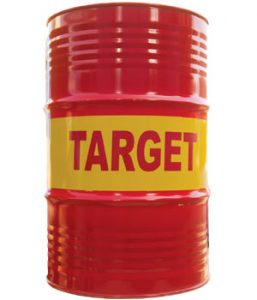 Target TARI CEMATIC oils are premium quality paraffin base refrigeration oil.
APPLICATIONS
For lubrication of refrigeration and air conditioning units such as cold storage, ice plants and other chilling units.
BENEFITS
Target TARI CEMATIC oils have a very low pour point, and hence are deal for machinery working under low temperature conditions such as those in chilling units.
Excellent resistance to foaming.
Excellent thermal stability.
High viscosity index ensuring retention of adequate viscosity over a wide range of temperatures.
PERFORMANCE STANDARDS
ISO VG                                   46
ISO VG                                   68
TYPICAL KEY PROPERTIES
TARI CEMATIC OIL
46
68
Kinematic Viscosity
@40ºC, cSt ASTM D445
46
68
Viscosity Index
ASTM D2270
95
95
Flash Point (COC), ºC
ASTM D92
200
220
Pour Point, ºC
ASTM D97
-36
-33