DESCRIPTION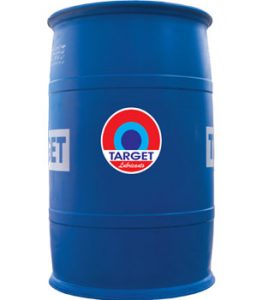 TURBILEX T oils are premium quality lubricants designed specifically to provide superior performance in light output gas, water and steam turbines. These oils possess excellent thermal and oxidation stability, and are fortified with special anti-rust and anti-wear ingredients. TURBILES T oils are ideal for modern turbo machinery.
APPLICATIONS
Ideal for modern turbo machinery.
TURBILEX T can also be used in rotary type compressors, high speed gears and bearing.
Super charged diesel engines requiring high quality oils inhibited against rust and oxidation.
PERFORMANCE STANDARDS
ISO VG                       32 cSt
ISO VG                       46 cSt
ISO VG                       68 cSt
ISO VG                       100 cSt
TYPICAL KEY PROPERTIES
TARGET TURBILEX T
32
46
68
100
Kinematic Viscosity

@40ºC, cSt ASTM D445

31.5
46.0
68.0
99.5
Viscosity Index

ASTM D2270

99
97
96
95
Flash Point (COC), ºC

ASTM D92

210
225
225
225
Pour Point, ºC

ASTM D97

-24
-24
-24
-24
Neutralization Number

ASTM D974

0.1
0.1
0.1
0.1
Foaming Properties, mL

ASTM D892

Sequence I

Sequence II

Sequence III

200/0

50/0

200/0

200/0

50/0

200/0

200/0

50/0

200/0

200/0

50/0

200/0

Copper Corrosion

ASTM D130

1
1
1
1
RPVOT, mins

ASTM D2272

350
350
350
350
TOST, hrs to 2.0

ASTM D943

>2000
>2000
>2000
>2000