DESCRIPTION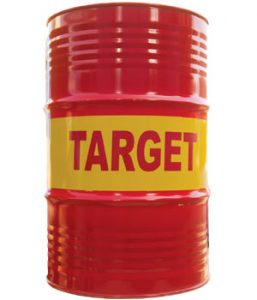 TARGET TARICUT ADVANCE is a new generation product combining both advantages of synthetic and emulsion fluid. Excellent lubricity, excellent cleanliness in cooling effect. It is formulated with high effective antirust additives. It does not contain suphur, phosphorus, chlorine, sodium nitrite, and acid. It has long service life even without biocide.
APPLICATIONS
TARICUT ADVANCE suitable for operations such as turning, drilling, grinding and CNC machine.
Suitable for ferrous metals. Copper and aluminum.
TYPICAL KEY PROPERTIES
TARGET TARICUT ADVANCE
Test
Results
5%Dilute
EMULSIBILITY
Separate out oil
N/A
Soap Formation
N/A
RUST TEST 55±2ºC
Cast iron single plate
24 Hours
Cast iron stack plate
16 Hours