DESCRPTION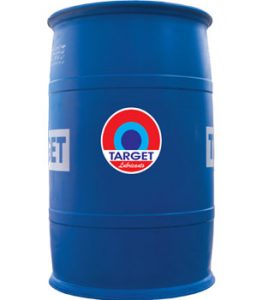 Target Gun Washing Oil is specially formulated for use in the cleaning of intricate gun and triggers mechanisms, pull through cleaning of arms. Fortified with anti-rust and anti-corrosive additives, this oil aids easy and thorough cleaning of guns, while it protects the metal parts from rust, corrosion and other atmospheric influences, thus enhancing the performance and optimizing life of the guns.
APPLICATIONS
Flushing and pull through cleaning of shot guns, small arms, machine guns, canons and other weapons.
BENEFITS
Easier and superior cleaning of metal parts of arms of various kinds and sizes.
PERFORMANCE FEATURES
ISO VG                       20 cSt
TYPICAL KEY PROPERTIES
SYNERGY
20
Kinematic Viscosity
@40ºC, cSt ASTM D445
19.0
Viscosity Index
ASTM D2270
95
Flash Point (COC), ºC
ASTM D92
180
Pour Point, ºC
ASTM D97
-3