DESCRIPTION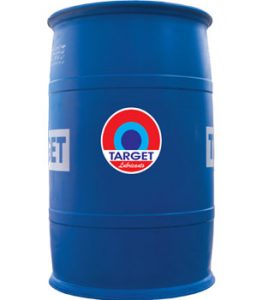 TARGET Shine-100 is a highly refined light colored low viscosity straight mineral oil that provides excellent lubricating performance. This is recommended for the lubrication of plain surfaces, as also for textile machinery, looms, helical and bevel gears operating under moderate loads and temperatures.
APPLICATIONS
Textile looms operating at slower speeds on heavier fabrics.
Lightly loaded high speed textile machine bearings.
Hydraulic systems where lower viscosity fluids are required.
BENEFITS
Outstanding overall performance and extended service intervals.
Good air release properties.
TRAGET Shine-100 protects capillaries from rust and facilitates free flow of oil.
Good rust preventing and corrosion inhibiting properties.
PERFORMANCE FEATURES
ISO VG                       20
TYPICAL KEY PROPERTIES
SHINE-100
20
Kinematic Viscosity
@40ºC, cSt ASTM D445
18.5
Viscosity Index
ASTM D2270
95
Flash Point (COC), ºC
ASTM D92
180
Pour Point, ºC
ASTM D97
-6