DESCRIPTION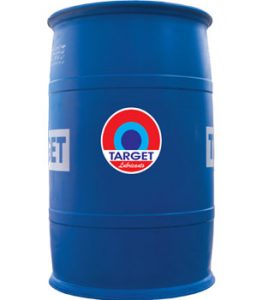 Target TARIWASH-22 is specially blended to lubricate modern, intricate knitting machinery in general, including circular bed knitting machines. Target TARIWASH are blended from highly refined low viscosity paraffinic base mineral oils and package additives. Target TARIWASH-22 is most suitable for intricate clock-work machinery with small interacting and moving parts.
BENEFITS
Target TARIWASH-22® is easily washable and the fabrics and yarns are safe from permanent oils stains.
With highly stability against oxidation, this oil prevents the buildup of gummy deposits on the delicate mechanism.
Also, with anti-corrosion additives, Target TARIWASH-22® oil protects the machinery from corrosion.
TYPICAL KEY PROPERTIES
TARIWASH-22
 
Kinematic Viscosity

@40ºC, cSt ASTM D445

24.0
Viscosity Index

ASTM D2270

97
Flash Point (COC), ºC

ASTM D92

180