DESCRIPTION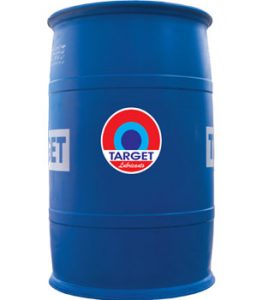 TARI PROCESS GP is a high viscosity highly refined premium grade straight mineral oil blend possessing natural resistance to oxidation and thermal degradation. By virtue of its high viscosity, TARI PROCESS GP oil is ideal for any industrial application where a thick oil coat is required, such as once through applications for machinery.
APPLICATIONS
General purpose thick lubricating oil suitable for a variety of industrial process such as once through lubrication of machinery.
BENEFITS
TARI PROCESS GP is a premium mineral oil with high flash point and low pour point, good resistance to oxidation and good thermal breakdown.
Good lubricating and demulsification properties.
PERFORMANCE FEATURES
ISO VG                       680
TYPICAL KEY PROPERTIES
TARI PROCESS GP
680
Kinematic Viscosity
@100ºC, cSt ASTM D445
32
Viscosity Index
ASTM D2270
90
Flash Point (COC), ºC
ASTM D92
260
Pour Point, ºC
ASTM D97
-3