DESCRIPTION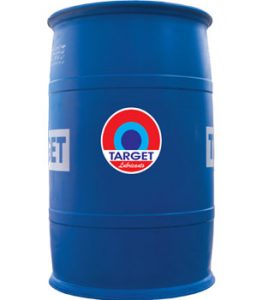 HIGH POWER oils are high quality anti-wear type hydraulic fluids which are specially developed in order to satisfy the wide operating temperatures and viscosity requirements encountered in modern hydraulic systems. High Power oils conform to the requirements of the world's leading hydraulic equipment manufacturers.
APPLICATIONS
Ideal hydraulic fluid for mobile as well as stationary hydraulic systems using piston-cylinder compression devices.
Also suitable for vane and gear type pumps, particularly those that allow the use of AW type oils.
BENEFITS
Anti-wear hydraulic oils with high viscosity index due to highly refined paraffin base oils, and having excellent shear stability.
Very high resistance to oxidation, enabling the oil to last longer in service.
Excellent anti-corrosion properties ensuring longevity of the equipment.
Good emulsification properties with high resistance to foaming.
Compatible with all rubber seals.
PERFORMANCE FEATURES
ISO VG                       32 ~ 320 cSt
TYPICAL KEY PROPERTIES
HIGH POWER
32
46
68
100
150
220
320
Kinematic Viscosity
@100ºC, cSt ASTM D445
5.2
6.6
8.5
11.2
14.6
18.8
24.0
Kinematic Viscosity
@40ºC, cSt ASTM D445
30
44
66
100
150
220
320
Viscosity Index
ASTM D2270
102
100
98
97
95
95
95
Flash Point (COC), ºC
ASTM D92
200
210
220
225
235
242
250
Pour Point, ºC
ASTM D97
-12
-9
-9
-6
-6
-6
-6