DESCRIPTION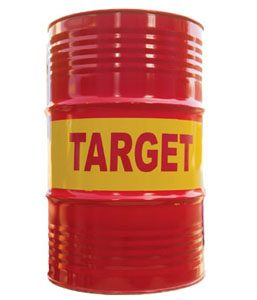 Premium quality Spindle oils are blended with highly refined, low viscosity and low pour point base stocks with anti-wear agents, rust preventives, anti-oxidant additives and anti-foam agents. These oils are ideal for modern high speed spindles and also suitable for hydraulic systems.
APPLICATIONS
For high speed spindles where the severity of service requires inhibited anti-wear oil.
For all equipment requiring low viscosity, high VI and low pour point lubricants.
BENEFITS
High thermal stability and anti-oxidative properties providing long service life.
Special anti-rust and anti-wear agents contribute to equipment longevity.
Low viscosity to ensure lubrication of the tiniest parts of the machinery and to minimize heat due to fluid friction.
Low pour point enables these oils to be available to all parts at start up even in cold weather.
High viscosity index to ensure viscosity retention over wide temperature changes
PERFORMANCE STANDARDS
ISO VG                                   10
ISO VG                                   22
TYPICAL KEY PROPERTIES
CYTEX C
10
22
Kinematic Viscosity
@40ºC, cSt ASTM D445
10.0
21.0
Viscosity Index
ASTM D2270
95
95
Flash Point (COC), ºC
ASTM D92
130
130
Pour Point, ºC
ASTM D97
-9
-6