DESCRIPTION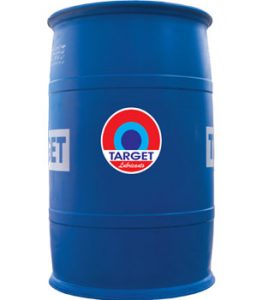 TARGET MP-3 Lithium Grease, imported from Korea is yellow colored smooth lithium grease suitable for a wide range of lubricating requirements. TARGET MP-3 has excellent mechanical stability as well as oxidation resistance, ensuring long service life. Specially fortified against rust and corrosion, it also resists wash away with water. Easy to pump in all weathers, TARGET MP-3 is amenable to centralized greasing systems.
APPLICATIONS
A true, multipurpose grease, TARGET MP-3 has a dropping point as high as 220ºC, which makes it most suitable for bearings subjected to high temperatures such as from those in electric motors, fans, pumps, etc., to sleeve bearings, ball joints, steering gear drives, universal joints, open gears, chain drivers and other ultra severe applications like race and rally car front wheel bearings.
Amply suitable for almost all industrial applications.
Ideal, where water contamination is a problem.

TYPICAL KEY PROPERTIES
TARGET MP-3 Lithium Grease
UNIT
VALUE
Appearance
Yellow
Worked Penetration (ASTM D217)

@25ºC – 150G/5 sec

0.1 mm
225
Dropping Point (ASTM D566)
ºC
218
Oil Separation
wt%
2.0
Work Stability
(100,000 strokes)%
261
Oxidation Stability (98.9ºC * 100 hrs)
Kg f/cm3
0.35

Water Washout Characteristics

(KS M 2087)

%
2.1
Leakage

(ASTM D1263)

g
1.2